Spanish design studios Nituniyo and Memosesmas designed a dynamic sculpture as public work for the Festival of the Fallas in Valencia. The festival celebrates the arrival of spring with four days of bonfires, fireworks and parties.
Architect Miguel Arraiz, designer Carlos Tíscar, and illustrator Luis Demano, were all invited to create works on the sculpture during the event. Between creations, the piece continued to change as festival goers rearranged the tubes until the final night of the festival when the sculpture was burnt along with many other temporary monuments throughout the city.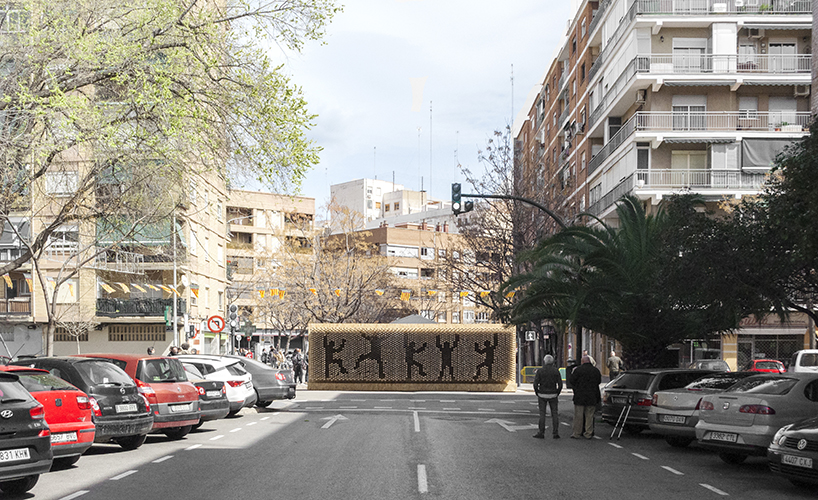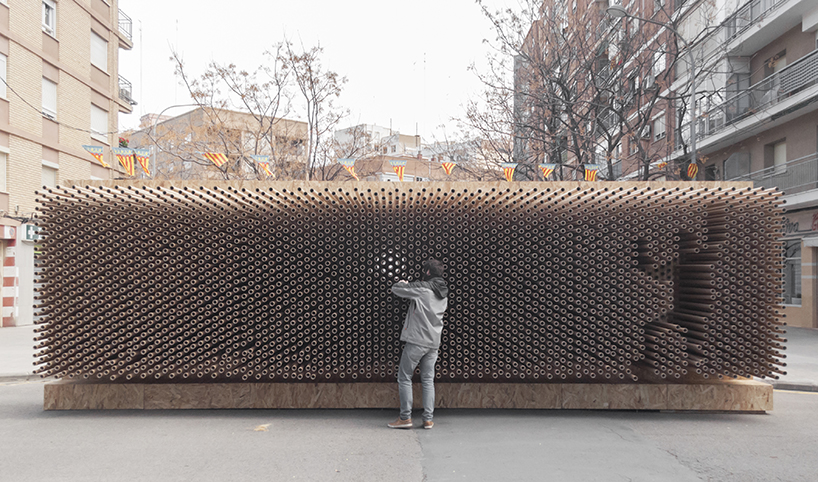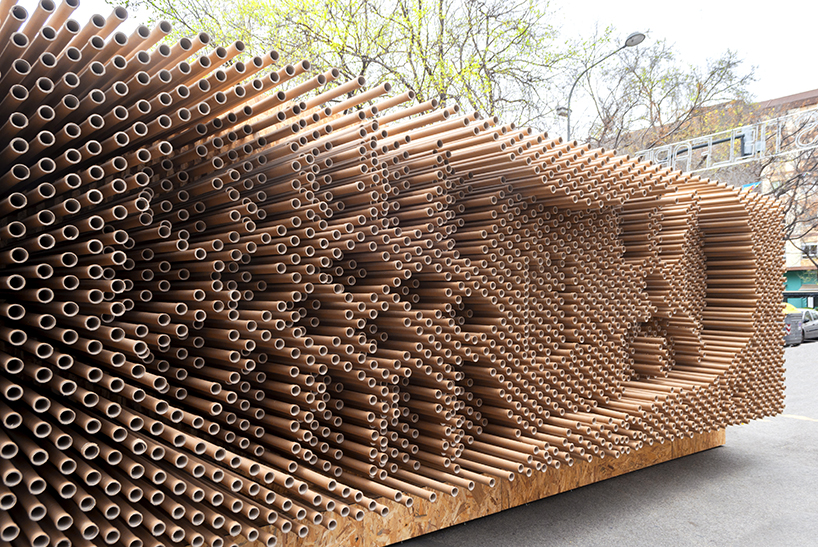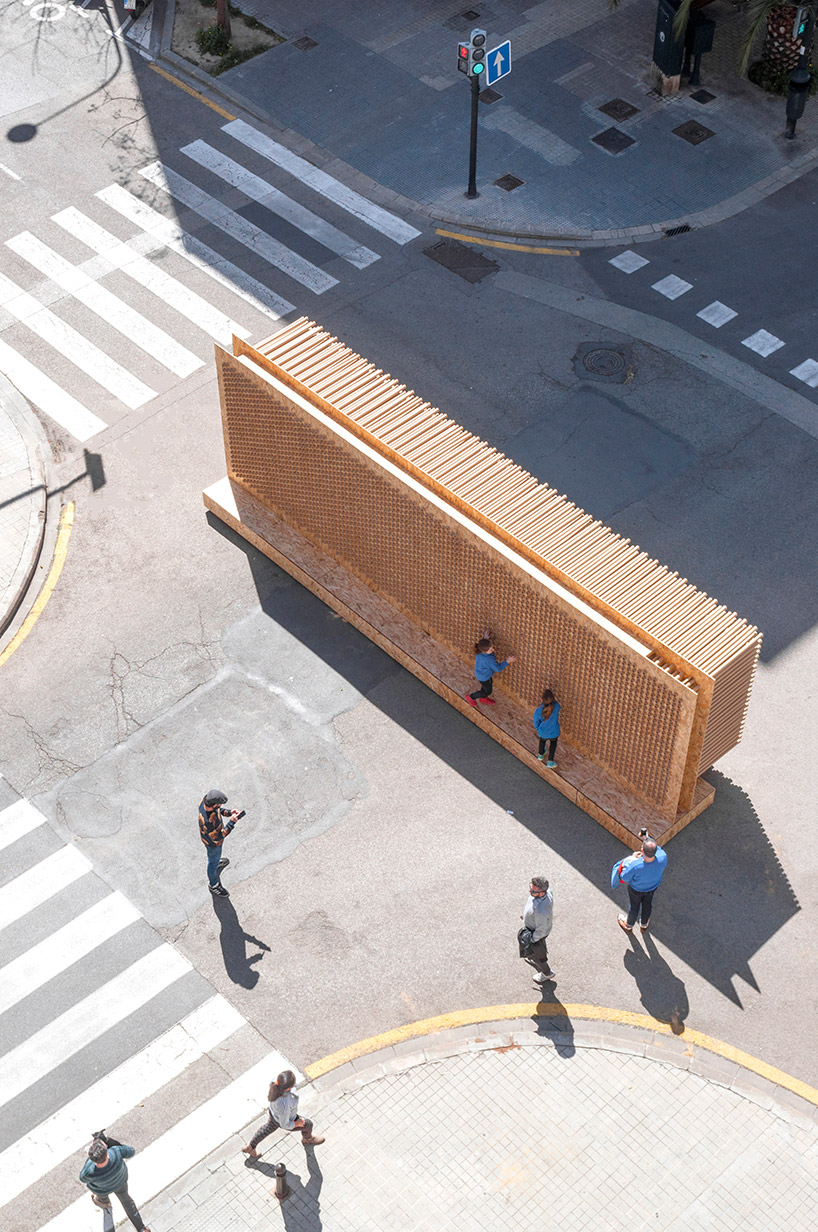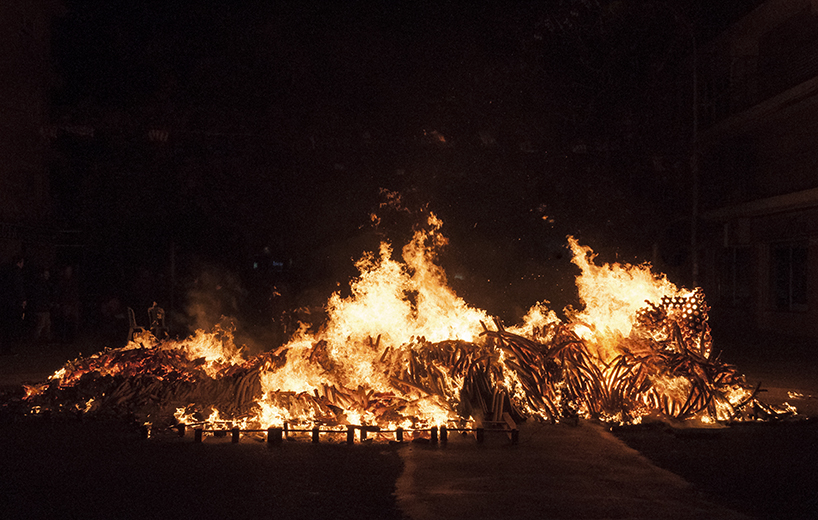 Please follow us on Instagram, Twitter, Pinterest and 'Like' us on Facebook.